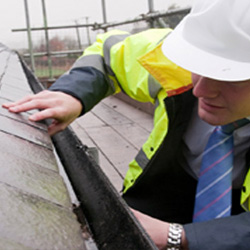 FREE Survey and Specification
If you're certain that you require a new roof then get in contact with us today. We'll visit your property, carry out a free survey, design specification and supply up to 6 vetted installer quotes.
Video or Aerial Survey
Whether you want to conduct a roofing survey or to assess the state of your home or business' rooftop, the fastest, most affordable, and effective method is through the use of unmanned aerial vehicles (UAVs) or drones as they are more commonly called. This type of survey is more thorough compared to a survey from ground level and saves the need for expensive scaffolding for access.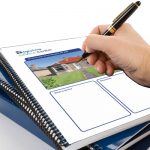 Roof Report
If you're thinking about replacing or repairing your roof, then we strongly recommend getting a roof report done.  The Roofing Advice Centre can organise a variety of roof reports.  The price will vary on application, depending on the extent of the survey required and the size of the property.  If, after report, a roof is purchased through one of our vetted contractors, the cost for the report will be refunded upon completion.  A roof report will look at aspects such as age of roof, type of covering, valleys and gulleys, chimney stacks, windows and skylights and dormer roofs.
Independent Arbitration
We monitor the full progress of any works on your behalf. To insure our standards are met and under our scheme we offer peace of mind by insuring protection of any deposit as long as it does not meet or exceed 20% Of the contract value, a 10 year guarantee of the work that the selected contractor does for you and an insurance policy that underwrites the guarantee if the contractor selected does go out of business.  We also offer free access to professional mediators, independent inspectors and a legally binding arbitration process.
TRUSTED TO WORK WITH ORGANISATIONS SUCH AS ENERGY TRUST SCOTLAND AND CARE & REPAIR FOR THE ELDERLY.
Many of our vetted installers accreditations include: